For over 20 years, the NSW Rural Fire Service Association (RFSA) has been providing equipment, training and assistance for the women and men of the NSW Rural Fire Service in their vital role of keeping people and property safe from bushfires and other natural disasters.
Their diligence and hard work in supporting and protecting the community often puts them in harm's way, and can impact their own lives.
The generous donations we receive from our supporters are invaluable and deeply appreciated, helping us to help them do their important work, and be there for them when they need support.
Raffle proceeds provide funds for a year-round grant scheme that helps many Brigades improve the level of their amenities, training and member welfare. Some items that are popular to apply for include portable fridges that can be mounted on tankers, GPS navigation units and electric hose reels to make winding up hoses that much quicker and less strenuous.
Your raffle support assists the RFSA in providing the sponsorship of training and learning events, the provision of scholarships for relevant educational courses, financial assistance for counselling, chaplaincy and family services, and long-term sustainable benefits for NSW RFS members.
Importantly,  your support also allows the RFSA to continue providing the most effective means of representing and communicating the views of volunteer firefighters to Governments and industry bodies.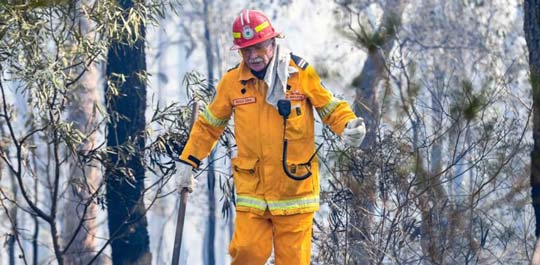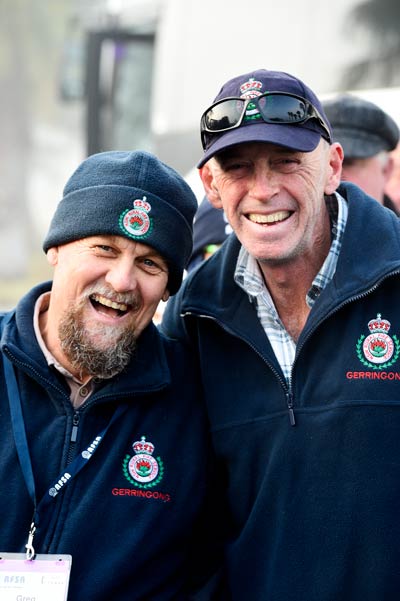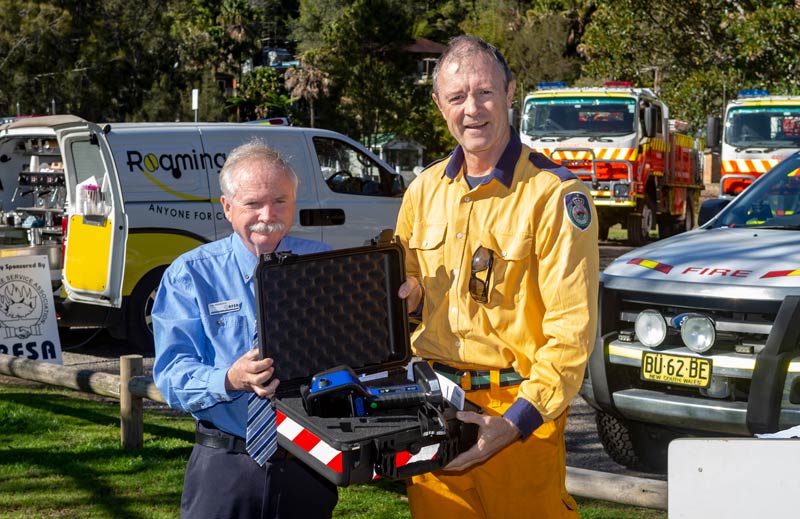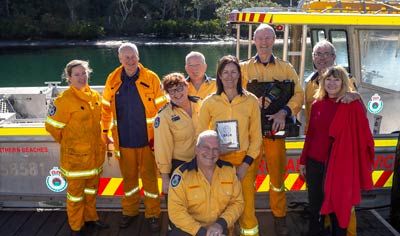 Showing members our appreciation for their service to the community
In early March the RFSA team travelled to the central west town of Burcher. This small village (with less than 200 people) has experienced the ravages of extended drought that has taken a toll on the land and community.
The Burcher community hall provided the perfect location to host a Volunteers' Family Day for over 100 Lachlan Shire NSW Rural Fire Fighters and their families. It was a special opportunity to show our appreciation, support local volunteers and help lift community spirits.
Importantly, it acknowledged the role families play at the core of the emergency services, as loved ones are often called away for sometimes days and weeks at a time (plus countless hours spent training and assisting the local community).
Having no mobile phone or internet services at the remote site heightened the community feel, allowing members to get to know each other away from the pressures of the fire ground. Family, friends and colleagues caught up over a complimentary meal, and RFSA representatives mingled and chatted with members. There was free ice-cream, face painting and a bouncing castle for the young (and young at heart!).
Members of the NSW RFS Critical Incident Support Services, and NSW RFS Chaplains, were also available to support any members who needed a compassionate ear.
Volunteers' Family Day Coordinator Robyn Martyn highlighted the positive impact of the event. "It has been an extremely difficult few years for much of the community, first the dreadful effects of drought and when the rain did arrive, damaging floods. Through all this the community has remained resilient and you have to admire the strength and character of the people. The Volunteers' Family Day provided a reprieve and opportunity for those who are having a difficult time to relax and connect with fellow volunteers."