For over 20 years, the NSW Rural Fire Service Association (RFSA) has been providing equipment, training and assistance for the women and men of the NSW Rural Fire Service in their vital role of keeping people and property safe from bushfires and other natural disasters.
Their diligence and hard work in supporting and protecting the community often puts them in harm's way, and can impact their own lives.
The generous donations we receive from our supporters are invaluable and deeply appreciated, helping us to help them do their important work, and be there for them when they need support.
Raffle proceeds provide funds for a year-round grant scheme that helps many Brigades improve the level of their amenities, training and member welfare. Some items that are popular to apply for include portable fridges that can be mounted on tankers, GPS navigation units and electric hose reels to make winding up hoses that much quicker and less strenuous.
Your raffle support assists the RFSA in providing the sponsorship of training and learning events, the provision of scholarships for relevant educational courses, financial assistance for counselling, chaplaincy and family services, and long-term sustainable benefits for NSW RFS members.
Importantly,  your support also allows the RFSA to continue providing the most effective means of representing and communicating the views of volunteer firefighters to Governments and industry bodies.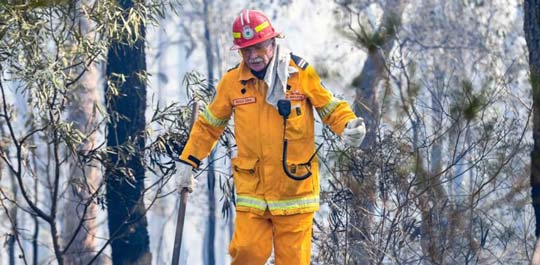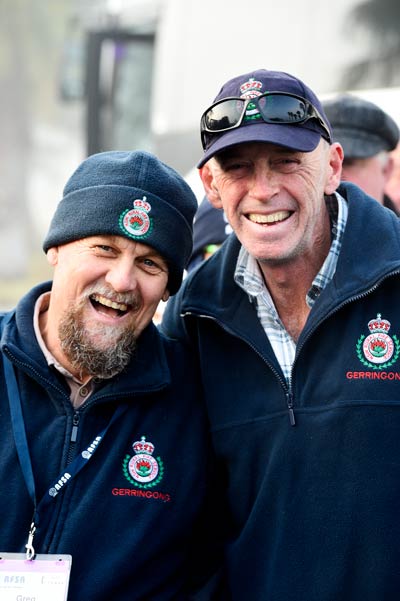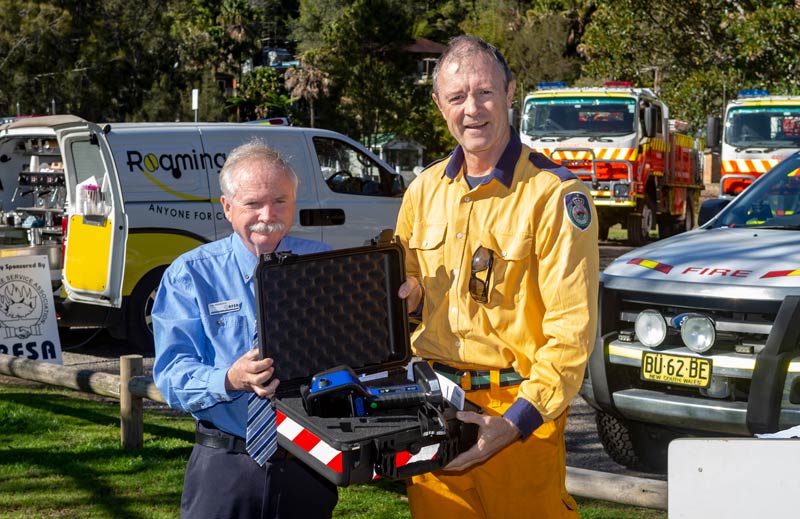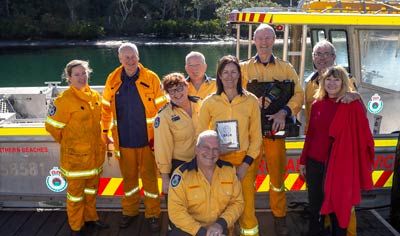 Training FireBoat crews, and building healthy competition!
The Berowra Waters Rural Fire Brigade, with support from the RFSA, recently hosted the 2019 Combined Districts FireBoat Exercise on the Hawkesbury River, north of Sydney.
This exercise allows NSW RFS boat crews to practice and build capability in large-scale scenarios. When life and property is at risk, crews rely on their training to work effectively with fire and rescue boats from other agencies.
The annual event is the largest gathering of FireBoats in the southern hemisphere and this year featured nine competing boats, including representatives from Marine Rescue NSW and NSW Maritime.Boats competed in round-robin activities that simulate what could be encountered at live callouts.
After a day of healthy competition, Wisemans Ferry Brigade took first place, with Berowra Waters Alpha second and Scotland Island Brigade coming third.
Event Co-ordinator Dave Kissick from Berowra Waters RFB said the day was well received by attendees, who appreciate the value of the training exercise.
Events like this can take place thanks to the funds we raise through our raffles. Your support for RFSA helps us train and provide support for the people who put themselves at risk to help others.